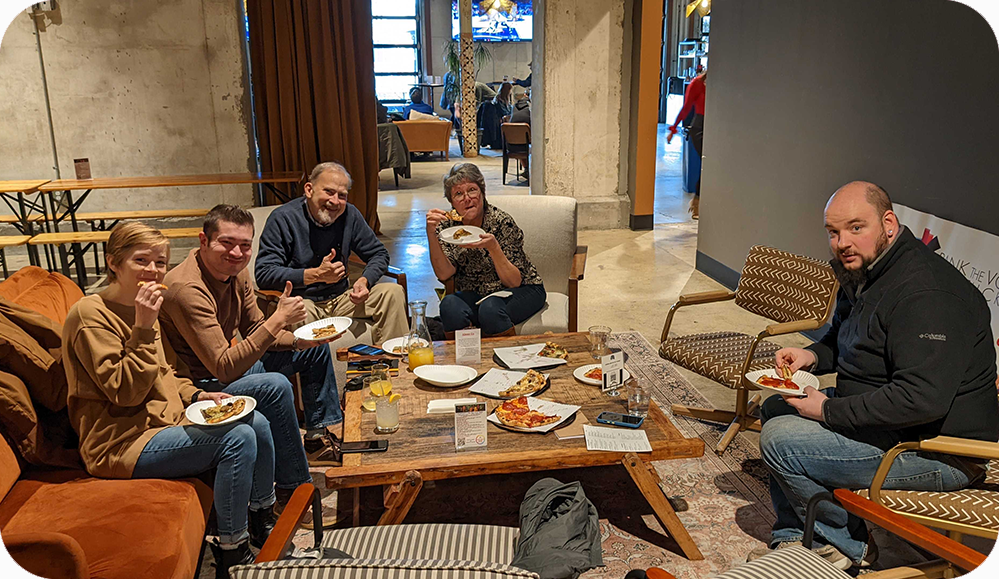 Members of RTV-KY celebrating our first anniversary at Ten20 Brewing in Louisville
Ranked Choice Voting had a great year here in Kentucky! We began with nothing more than a group of people who have a passion for Ranked Choice Voting and a partnership with Rank the Vote US. The task before us seemed almost impossible. One year later, our organization has a solid foundation and the first Ranked Choice Voting bill has been introduced in Frankfort. We couldn't have done it without you!

Our plans for 2022 are to expand our core team and continue telling Kentucky about the benefits of Ranked Choice Voting. Help us out by volunteering your time, signing up for a monthly donation, and sharing our social media posts with your friends.
Kentucky News
Sen. Stephen Meredith (R-Leitchfield) introduced Senate Bill 77, an act relating to Ranked Choice Voting in elections, and it's been sent to the State & Local Government committee. Now's the time to let our legislators know that Kentuckians support Ranked Choice Voting!l Read more...

Now's the time to let our legislators know that Kentuckians support Ranked Choice Voting. It's as easy as 1-2-3!
Weekly Work Meeting
We're currently meeting every WEDNESDAY at 9:00 EST on Zoom. Come join us!
This is our time to share what we're working on, pitch ideas, and get to know each other. Everyone is welcome.
Upcoming Events
Watch for announcements of Upcoming Events!
As the weather warms up and we add events to the calendar, we'll share them in this spot.
NO SPOILERS HERE
The Rank the Vote Kentucky Blog

by Ken Carpenter, Executive Director

Divisiveness is all I've ever known.
I am a millennial, born to a family split in half by partisans, only to marry into another also torn by party affiliation. Especially after recent election cycles, it's been tragically painful to watch households, neighbors, and friends driven apart because of the ideological tribalism instilled by our two-party politics. Read more...
Rank the Vote Kentucky advocates for Ranked Choice Voting (RCV) because we believe RCV can unite Kentuckians, empower voters' choice, and ensure those who speak for us in Frankfort are elected with majority support. We are not-for-profit, all-volunteer, and strictly non-partisan.